Swim Lessons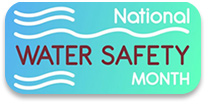 Welcome to The Josh Project Sign-Up page!
Our programs are designed for and focused on providing education and information to families in order to prevent drowning. We believe that everyone is at risk, regardless of age, race, sex, class etc. acknowledging that some groups face a higher rate of drowning deaths than others. Drowning is the second leading cause of accidental death for children under the age of 14, our mission is to change this statistic through education and training.
We are always looking for new students and volunteers! Send us an email indicating your interest and we will follow up with you as soon as possible.
CONTACT US for more info, or call us at (567) 343-0766 for details.

Registration Forms / Parental Forms
Find your way to class easily!
Pleaser review our scholarship agreement and Rules and Procdeures sheets. All families must agree to the terms in order to participate and get the full benefit of our programs.
Registration forms and other materials will be provided during the orientation/registration process.
The Josh Project provides a water safety education program for the entire family.